Located in the North Rhine-Westphalia region, Dortmund prides itself on its status as the country's football hauptstadt. However, this former industrial giant also has a lesser-known side, where you can discover a very diverse cultural scene, beautiful green spaces where you can relax hip cool neighborhoods such as Kaiserviertel Plus, there's a fantastic food and drink scene. In this guide to best things to do in Dortmund, you'll get an idea of what this city has to offer, from its incredible football and industrial culture, to the best places to eat & drink in Dortmund.
1. Westfalenpark
A popular recreation spot in the city is the wide expanse of greenery that encompasses Westfalen Park. Covering an area of 70 hectares, it is one of the largest inner-city parks in Europe. Key places to visit within the park include the Florianturm or TV and Radio Tower, which houses the German Rose Society. The Kaiserhain pond, the Forest-of-the-Mills pond with its central open-air stage are other places to visit. The park is dotted with beautiful flower beds, fountains, geese, many types of birds and wildlife. An ideal place for hiking, biking or simply enjoying the serenity of nature on a park bench.
Address: An d. Buschmühle 3, 44139 Dortmund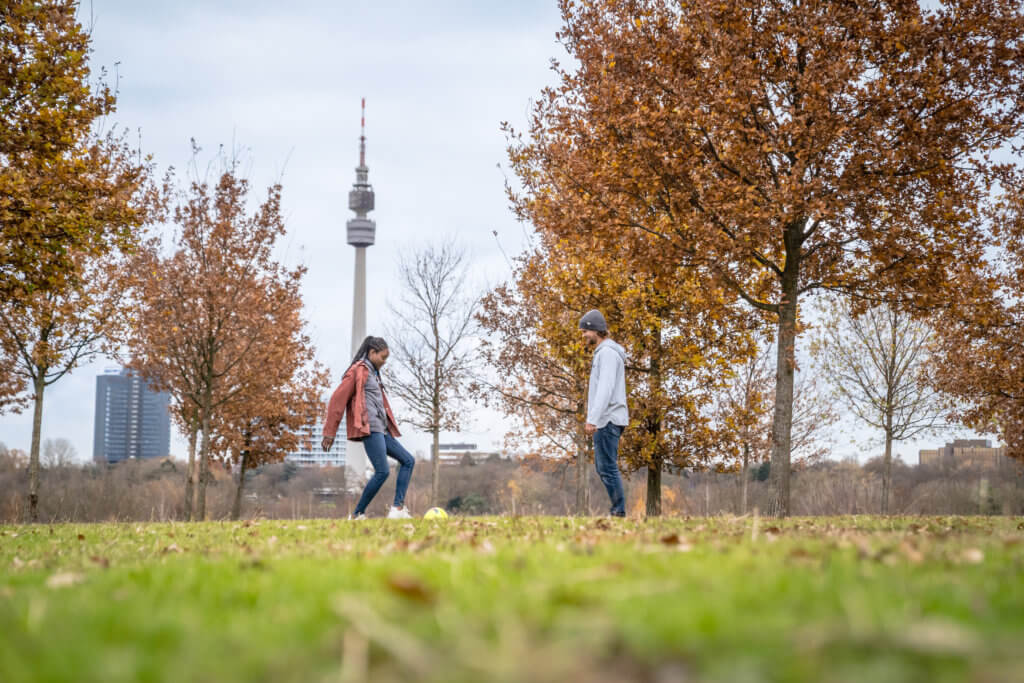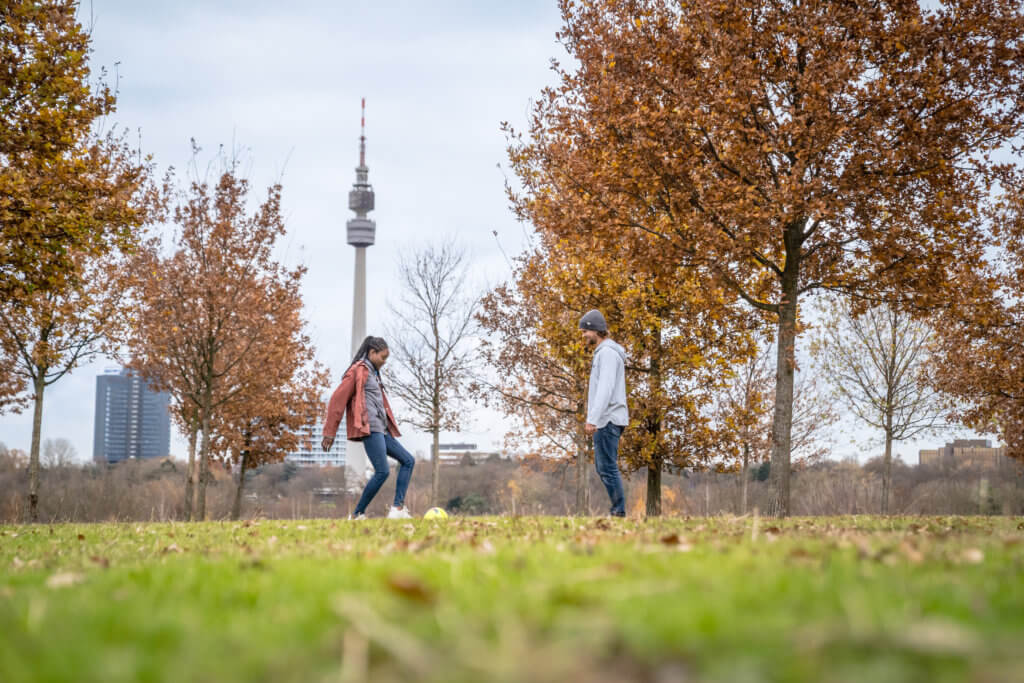 2. Florianturm
Florianturm is a key point of a trip to Westphalen Park and is the landmark TV and radio tower. Built in 1959, at the time it was the tallest free-standing structure in Germany, standing 720 metres high. It has a building design that resembles a concrete chimney with a conical top. At various levels throughout the tower there are various features such as a revolving restaurant, upper and lower observation decks and operations rooms. It's the perfect place to get an aerial view of Dortmund.
Address: Florianstraße 2, 44139 Dortmund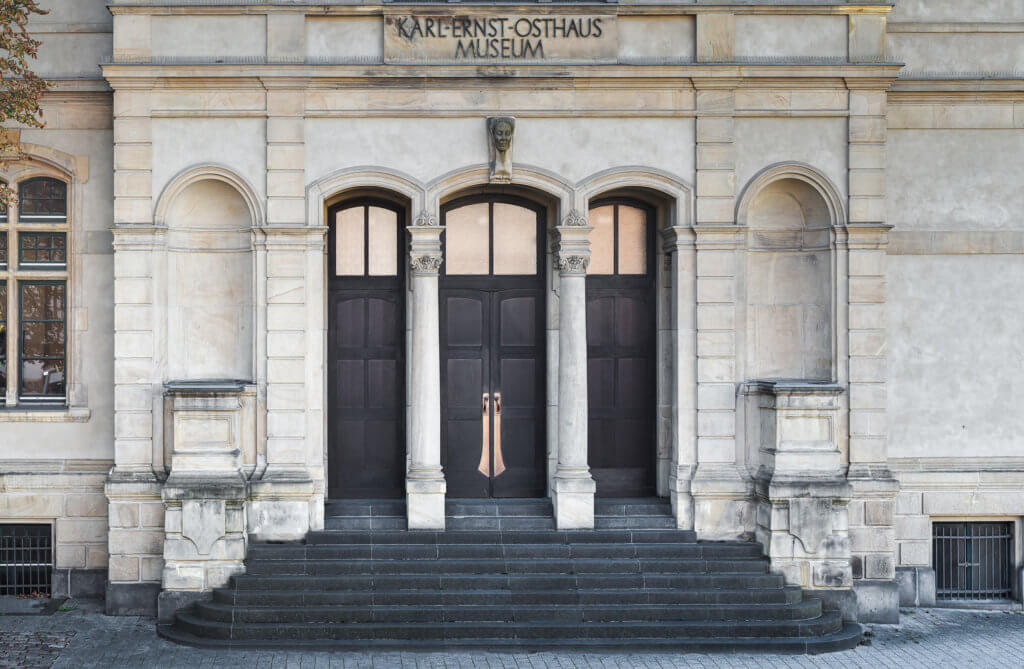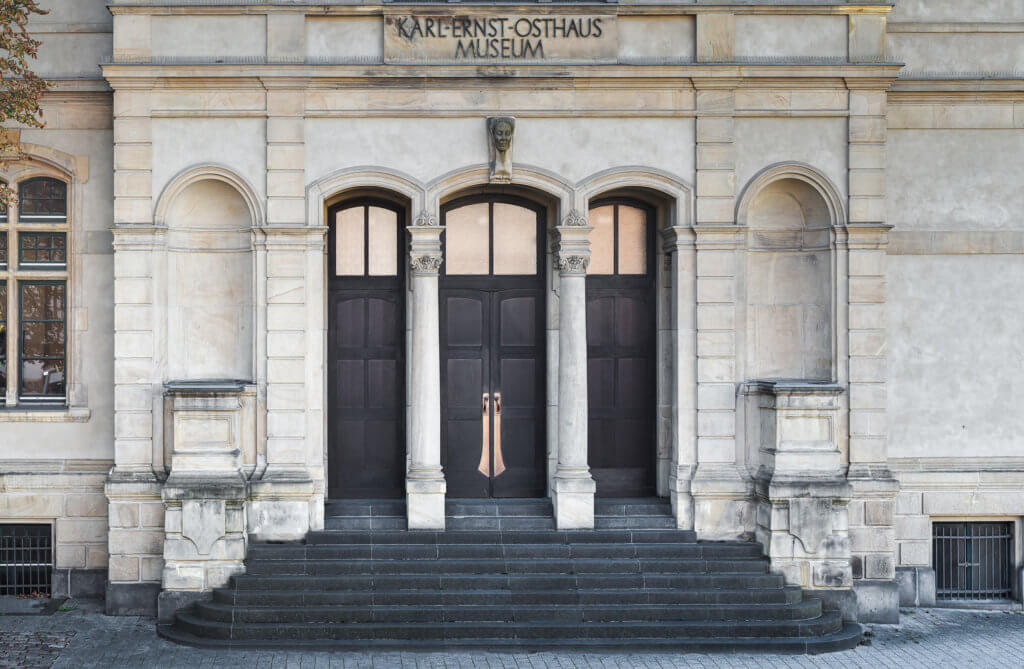 3. Ostwall Museum
The current home of Museum Ostwall is a seven-storey tower known as the U-Tower. It is Dortmund's museum of modern and contemporary art. The museum's collection began in the 1940s and was moved to its current location around 2010. Some of the treasures of the collection include paintings, sculptures, photographs and memorabilia. Among the pieces in the collection not to be missed are works by Wassily Kandinsky, Franz Marc, August Macke and Alexej von Jawlensky. The Gröppel Collection is another highlight of the museum. Prints by Joan Miró, Chagall, Dali and Picasso also grace the museum.
Address: U-Dortmund, Leonie-Reygers-Terrasse 2, 44137 Dortmund
4. Dortmund Brewery Museum
The Dortmund Brewery Museum is a museum dedicated to the history of brewing beer in Dortmund, a tradition dating back to the 19th century. Beer tastings and tours are available. The museum is open every day except Mondays, although museum tours are held on Sundays. Among the interesting exhibits on offer is the chance to see vintage brewing equipment and curiosities from the heyday of brewing. On display are vintage beer dispensers that dispensed a beer a day to brewery workers, bottling machines , packaging and old advertisements. Dortmund was home to more than 30 breweries, and the heyday of beer production was in the 1950s. Anyone interested in the brewing process and history will find this experience enlightening.
Address: Steigerstraße 16, 44145 Dortmund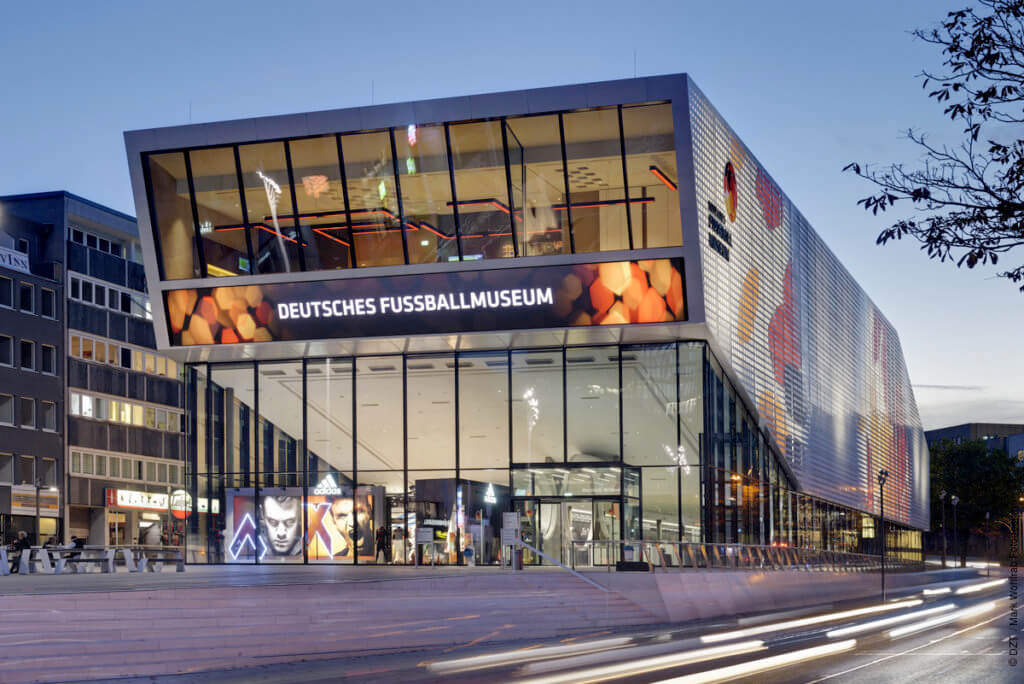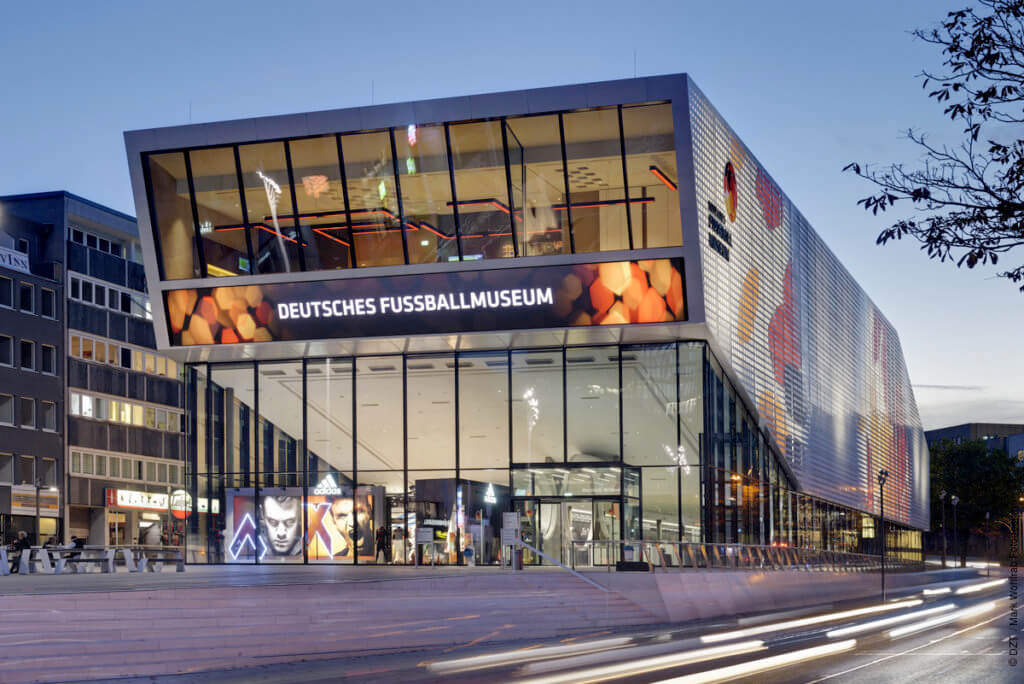 Deutsches Fussball Museum
A good place to start your football pilgrimage is the Deutsches Fussball Museum in Dortmund. This vast sanctuary of the nation's passion and obsession is a place of pilgrimage not only for German football fans. Inside a futuristic building near the Hauptbahnhof is a moving and sometimes interactive multimedia tribute to the game and Germany's role in shaping its history. Learn about stars like Franz Beckenbauer, relive historic matches or imagine yourself as a commentator. In the treasure room are replicas of the four World Cups and three European trophies won by the Mannschaft (Germany's national team). Online tickets are a few euros cheaper.
Address: Platz der Deutschen Einheit 1, 44137 Dortmund
6. Signal Iduna Park stadium tour
If you can't get tickets to a Dortmund game, the next best thing is to take a tour of the stadium, Signal Iduna Park. Signal Iduna Park on Strobelallee is the largest football stadium in Germany, with a capacity of exactly 81,365 seats. The stadium is often referred to as the "temple of German football" due to the proximity of the pitch, the acoustics due to the full roof and the unique passion Ruhr fans have for the beautiful game.
Tours allow you to take a broad look at the stadium's otherwise off-limits facilities. These include the VIP areas, the tunnels leading to the pitch, the club museum, the press room and more. The stadium tour is also a chance to witness the South Terrace, known as the "Gelbe Wand", the "Yellow Wall", where 24,454 fans make themselves heard at this grandstand.
These tours take place at certain times of the day. While it is not necessary to register in advance for these tours, it is best for fans to do the same if they have special requests. All tickets can be purchased online and it is not possible to choose a date when the games are held. We can expect the tour to last around 90 minutes in the basic version, while the PLUS version would extend to 120 minutes.
Address: Strobelallee 50, 44139 Dortmund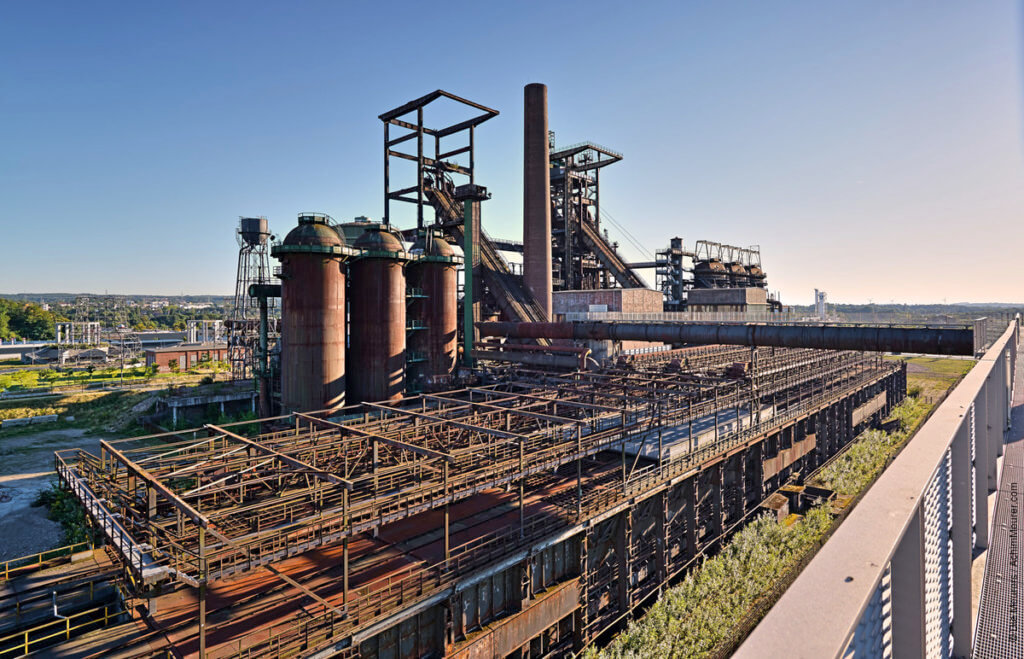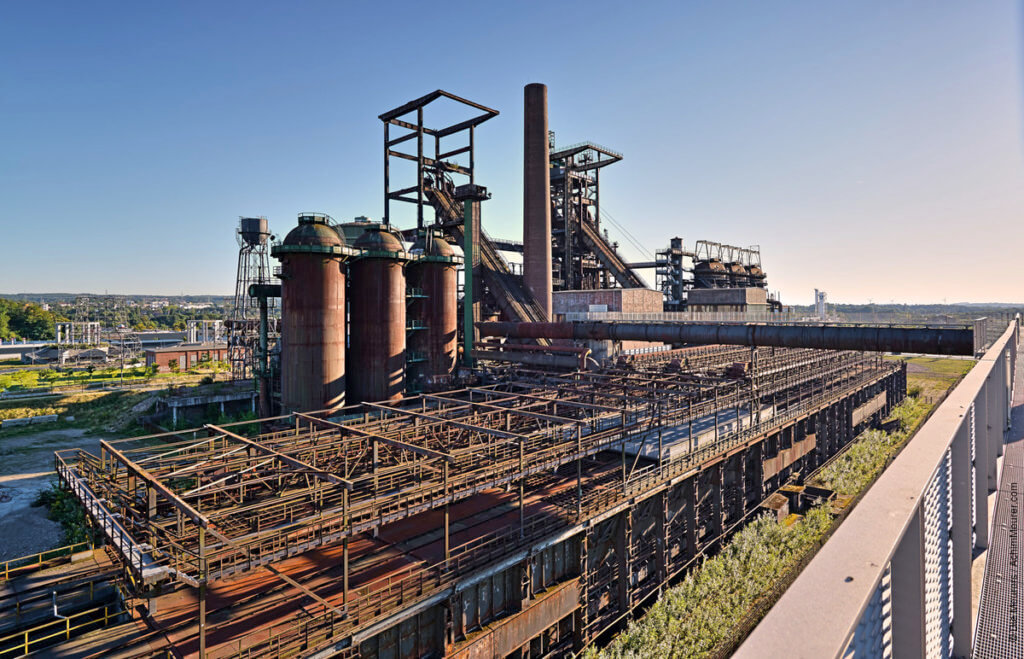 7. Explore industrial heritage on a skywalk tour of Phoenix West, a former steel factory in Dortmund
For over 160 years, the Phoenix West industrial complex has been a symbol for the city of Dortmund and the region of North Rhine-Westphalia, whose economy was based on coal and steel. Steel production in Dortmund ceased with the closure of Phoenix West in 1998 and Phoenix East in 2001. The former blast furnace plant is a reminder of Dortmund's rich industrial history.
You can enjoy a stunning view of the entire Phoenix West industrial heritage complex and the dramatic Dortmund skyline, thanks to a 26-metre high steel walkway built over the old blast furnace gas pipeline. You can also see the stadium, the Florian Tower in the Westfalenpark and the Bergmann brewery. The Skywalk and the entire Phoenix-West plant are currently only accessible on guided tours. Guided tours take place on fixed dates and numbers are limited. Tickets can be purchased on the Dortmund tourism portal. The current price for a tour is €15 per person, but experience has shown that tours are always booked quickly.
Where to eat and drink in Dortmund
8. Head to Kreuzviertel in Dortmund
If you have time to kill before the match and want to get a glimpse of what local life is like in Dortmund, make sure you make time to Kreuzviertel which is on the way to the stadium. It's a colourful neighbourhood with trendy cafes and restaurants, lots of independent shops and a good concentration of bars.
We stopped at kieztortchen, a cute cafe with a very nice outdoor terrace that serves great cakes, plus excellent coffee.
If you're looking for a gift with a difference, then concept store Unterhaltung is a great place to pass through. You'll find a whole range of items here, from designer bags and backpacks to coffee cards, candles, local organic chocolates, craft beer and gin - you'll be spoilt for choice.
We didn't have time for food, but the locals recommended Babuschkas Kitchen (Kreuzstraße 69, Dortmund) for their hearty Ukrainian food, from pancakes with various fillings to dumplings and borscht, all served in bright and cheerful interiors.
9. Tip: Enjoy a snack and/or a beer at Bergmann Brewery in Phoenix West.
Dortmund and beer. It's like foot and ball or fish and chips. Dortmund was once home to several breweries, earning it the nickname 'Bierstadt'. Although Dortmunders no longer spend their monthly wage packet at the pub, beer still plays an important role in the city. Although there has been a sharp decline in breweries, a new independent brewery emerged in 2005 and now dominates the Dortmund scene: Bergmann beer.
Paired with Ruhrpott DNA, the beer is promoted with the slogan 'Hard work, fair reward'. While the miners are no longer here, the culture at feierabend After-work beer is still popular, which is why Bergmann built a brewery right next to the old blast furnace plant on PHOENIX West in Hörde.
As a visitor, not only can you take part in tours of the pitch-black painted brewery - and, of course, have a sip or two. There's also a food truck on site Thursday through Sunday .
This post was made with the kind support of German Tourism and Ruhr Tourismus GmBH, but all views, opinions are entirely my own.
Article Taken from External source
| | |
| --- | --- |
| How did you find the information in this article? | |