Do you already have a hotel that you want to rent and you can't find a client during this period? Have you already tried to promote it on several platforms and have not reached the desired result? You don't have to worry about this anymore. The founders of travelminit.ro offer you exactly the services you need. What is travelminit.ro? Travelminit.ro is a website that offers you the possibility to promote your hotel yours. Already you are probably thinking that this is another site offering its services at an inflated price and with poor results. Well, this is not the case at all. Let's see what kind of services they offer and at what prices.
Hotel promotion through travelminit.ro - How much, how and why?
Travelminit.ro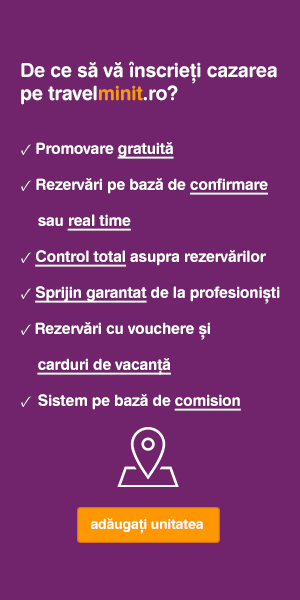 is a booking site and travel agency, where hotel owners can promote their booking and room rental services. If you visit travelminit.ro you will find an innovative platform, with a nice design and very easy to use. Basically, you get rid of all the hassle of looking for customers, especially in this period when people are not so interested in travelling. Their services work in a very easy to use and well laid out system. You just need to create an account on the travelminit.ro platform, and then add your hotel details, including dates when rooms are available, their rates and conditions offered accompanied by photos and descriptions. Get rid of the overbooking problem, because travelminit also offers the option to synchronize your calendar with their calendar.
You also have the option to promote your services in the off-season. Why keep your rooms empty when you can even rent them out during the off-season? And now, probably the most interesting part and the one everyone is most looking forward to - how much do these services cost? The system is very simple. You don't have to pay anything at all until you've received a client from travelminit. When travelminit send you a client they will charge a commission from the booking. Basically, you don't pay anything until travelminit's work begins to pay off. In addition, you always have the option on the website to manage your account and update your hotel details, prices and availability.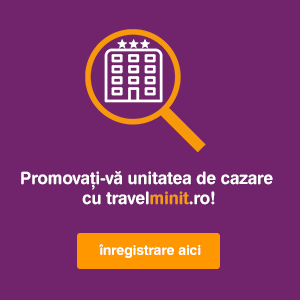 So it deserves a hotel promotion through travelminit.ro? You certainly do! Registration is very easy by simply creating an account on the platform provided. After registration you can add as many accommodation units as you want. You have full control over your account, the services you offer and you can change your data at any time. The most important thing is that payment is made on a commission basis only when you have already started receiving customers. The platform is also easy to use for both those who want to promote their accommodation services and those who are looking for accommodation. Do not hesitate to use the services offered by travelminit.ro if you own a hotel!
| | |
| --- | --- |
| How did you find the information in this article? | |