Tourist guides in one place: The Merry Tourist
We are glad to meet each other, through our website "TOURIST VESEL" and share the same passion: tourism! Just like you, we love adventures and holidays with family and friends.
You should know that there is a huge difference between tour guide and tour guide. A tour guide is someone who accompanies tourists on trips to visit different tourist areas and provides information about those areas. A tourist guide or travel guide is the book - in our case website - that provides tourist information about a certain destination. We promise to be more than just a tourist guide or travel guide. We promise to be your trusted travel ally, because our goal is to form a united, long-term travel community based on information and enjoyable experiences. We are constantly working on improving the information services we offer in an informative, practical and user-friendly website. We promise to be your best guide and help you plan successful trips and unforgettable holidays.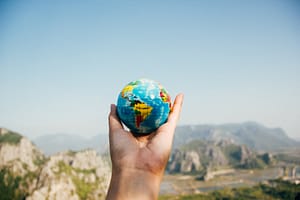 To guide means to guideand on "The Happy Tourist" you get the most beneficial guidance, adapted to your needs. We develop articles with useful information and advice on dozens of categories of needs that a tourist may have right from the start of their travels. And the first step is organising and planning your holiday - you will find on the website what you need to consider when you start planning a holiday or a trip.
"The Merry Tourist" - articles with travel guides and holiday guides
Whether you want to find out how to find the best airfare offer, how to find a comfortable and affordable hotel, how to rent a car on your trips, how to avoid problems that can ruin your holiday, how to travel cheaply abroad, what sights you can find in Romania, Bulgaria, Greece, in Turkey and not only, how you can save money on holidays, information about different popular places in the tourist areas of these countries or information about holiday vouchers, and much more, we are here to help you with all the advice you need, advice that we put in articles such as "travel guides" and "holiday guides".
You can find all the answers to these and many other questions on the website under the category "tips and suggestions". In addition, do you want to have an unforgettable city break and don't know which destination to choose? We come to your aid with informative travel guides and articles and guides for city breaks around the world. City breaks or a holiday in breathtaking destinations. Whether in London, Berlin, Vienna, New Jersey, Barcelona, Prague or Instabul, you will find everything you need to know about these destinations and all the sights in these cities on our website. All you have to do is search for "blog" on the website. You will find there all the destinations that can make up an unforgettable city break.
A great holiday starts with information!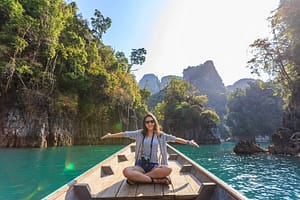 What can be more pleasant than a holiday with your loved ones in the heart of the mountains, at the mouth of the semenine in a warm and friendly atmosphere with the smell of oranges and mulled wine? Sounds good, doesn't it? Not convinced yet? Then you should check out our articles about the most spectacular mountain holidays in the most popular mountain resorts in Romania.
Discover in the category "mountain holidays", some of the most sought after mountain resorts in the country, as well as information about the prices of such a stay. Surely, you will know which will be your destination on your next holiday, and we are your tourist guide, wherever you choose to go on holiday!
Complete travel guides for a dream holiday!
The winter holidays are approaching and all you want is to spend your holiday in a fairytale location, away from the stress and everyday problems or the unending hustle and bustle of the city you live in? "Fairytale" we can say are our proposals of destinations for winter holidays. Look for them in the "winter holidays" category and discover there dreamy places, where winter seems friendlier, more charming and full of adventure, but also full information and details about everything that a holiday in these areas entails. This category involves and focuses on destinations outside Romania.
Perhaps the idea of planning a trip abroad might scare you a little, but there's no need to worry. If you take our information and advice into account, you have nothing to worry about. Surely with the help of these travel guides, you will be able to organize the most successful holiday you have ever experienced!
Keep in mind all the important tips for a dream holiday!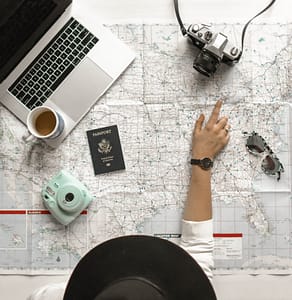 If you love the warmth of the sea, then the ideal place to start planning your next holiday is the "Happy Tourist". In the "Seaside offers 2020" category, you will discover seaside holiday destinations in countries like Romania, Bulgaria, Greece or Turkey and up-to-date information on seaside resorts in these areas.
We have chosen to develop informative articles about these countries, because based on the latest market research, they are at the top of the search for Romanians and not only. These destinations are already famous all over the world due to the tourist diversity they offer. All 4 countries offer wonderful beaches, spectacular resorts and a wide range of activities. But you'd better see for yourself by visiting the sections in this category and find out what you can do in any of these destinations.
So, you have all the reasons to join our community of people passionate about adventure and especially passionate about tourism! We are with you whenever and wherever you go on holiday. We are your trusted tour guide, your travel and holiday guide, always informed and ready to guide you in all your holidays. One thing is guaranteed! With the "Happy Tourist" your holidays are more beautiful!